Gain Operational Intelligence & Take Control of How Your Brand Performs Online
A Smart Algorithmic Platform Built by eCommerce Experts to:
Drive conversions, Boost Online Sales, Sustain Profitability
Position Against & Beat Competitors
Actively Manage your Customers' buying experience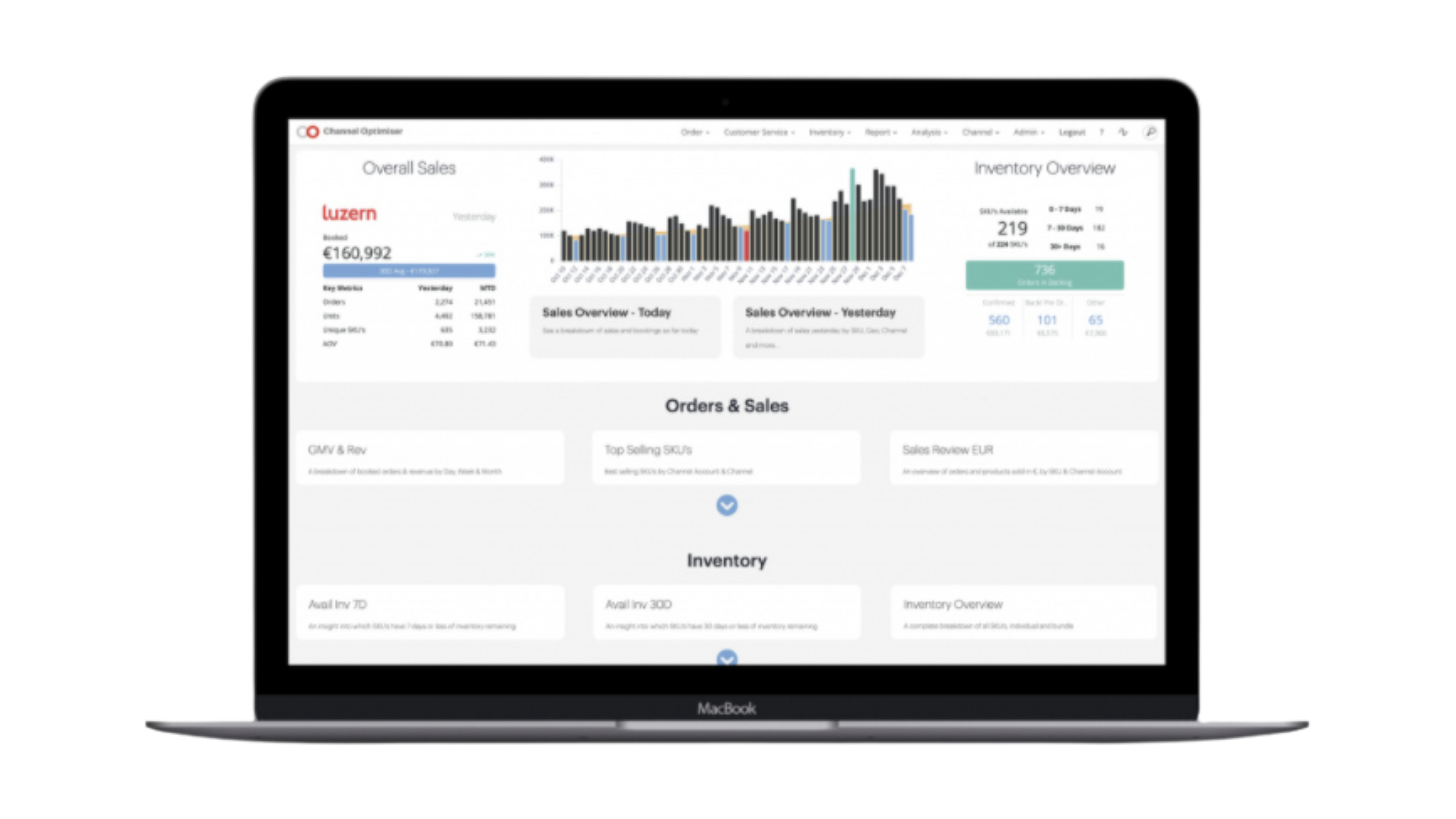 Luzern's Platform - Not just another Dashboard
Luzern's algorithmic intelligence goes one step beyond just sharing insights on a dashboard. With automated functionality, Brands can pro-actively manage sales margins, position against competitors, and drive conversions, in real time.
Automated quick-fix triggers
Luzern's smart decisioning automatically takes action based on the data driven insights.
Alerts with strategic recommendations
Luzern's machine learning capabilities enable you to make fast decisions and take immediate action.
Proven Results - We help you reach your north star
Data insights using proprietary algorithms, specific to your brand and buyer behaviors, enable you to sell not just more, but smarter.
Easy Integration, fast time to value

Our turnkey solution means a one-time connection to add channels, countries, Amazon Markets or products as required.
No additional integrations required by you.
Deep Data Insights
Brands often struggle to get meaningful data analysis from Amazon, and only receive relative values or index values. With Luzern, you receive meaningful information on important key figures, such as the Conversion Rate.
Alerts and Triggers
Receive custom alerts for important issues, such as out-of-stock items or content changes. With Luzern's smart functionality, you can configure automated triggers to immediately fix issues.
Seller Landscape Analysis
Analyse the complete seller base of your products across Amazon geographic regions.
How many products does each seller actively list
Drill down into the detail for each product
Number of sellers, attributes of the seller and their pricing strategies
Track buybox price and each individual seller's price over time
Listing Coverage
Based on a portfolio or product to be monitored:
How many products are actively on sale in all regions you sell in
How many products and which ones are not actively being sold
Trend over time
Insight into gaps in portfolio being presented and active over time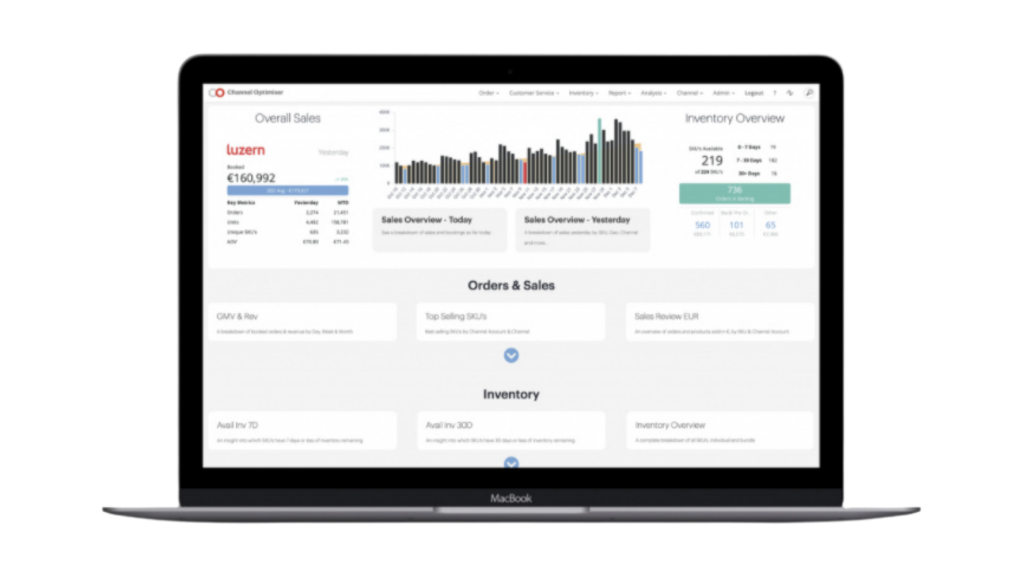 Margin Optimization
Monitor and continuously optimize selling prices based on Luzern's intelligent automated price checker. Luzern's algorithmic pricer ensures you sell at the price that fits your pricing strategy, ensuring you achieve the margin you need to drive profitability.
Ratings & review Tracking
Get notifications on new or negative reviews. Identify product lines with too few reviews or low star ratings.
Competition Tracking
Benchmark performance against key competitors. Gain visibility into the longtail of your competition. Understand which competitors are out-performing you, and why.
Buy Box tracking
Receive notifications when you lose the Buy Box.
Ensure product availability
You can't sell if your products out of stock! With Luzern, can avoid stock outs. Brands rely on Amazon to keep ordering products from them to ensure availability online to buyers. However, there are often situations where Amazon does not place orders, such as insufficient profitability low demand for that product, or poor performance as a supplier. This diminishes sales velocity for an ASIN as out of stocks means zero conversion and leads to product list suppression.
Product availability & Assortment Strategy
We continuously monitor availability of each product line and identify gaps in your assortment.
List suppression
If you're not checking on it, you could be missing out on sales because your listing is suppressed by Amazon for not adhering to their terms of service and listing criteria.
Then most common reasons for suppressed ASINs occur as follows:
Incorrect categorizing
Inadequate images
Product titles are the wrong length
FIND OUT MORE
For more information or to set up a call with a Luzern eCommerce Expert please contact us