We help brands to grow their
multi-channel

ecommerce business

ECOMMERCE
ACCELERATOR

FOR BRANDS
Our managed eCommerce acceleration platform optimizes sales, margins and inventory across channels and geographies. Our technology enables us to excel at the "messy" execution end of eCommerce, bringing speed and agility across channels.
Using our deep expertise and technology, we extend your eCommerce capabilities to attract and convert buyers, boost margins and improve customers' experience of your brand, reaching buyers where they like to shop: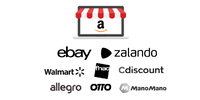 MARKETPLACES
We deliver optimal results on Amazon and other marketplaces. We are the leading eCommerce accelerator when it comes to helping established brands grow profitable online sales.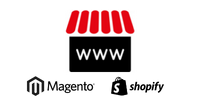 D2C WEBSTORES
Luzern powers robust and scalable, direct to consumer (D2C) online stores that showcase your brand, reach new shoppers and convert browsers to buyers.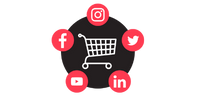 SOCIAL COMMERCE
Luzern Social Commerce makes your brand shoppable direct from your customers' favourite platforms including TikTok, Facebook and Instagram.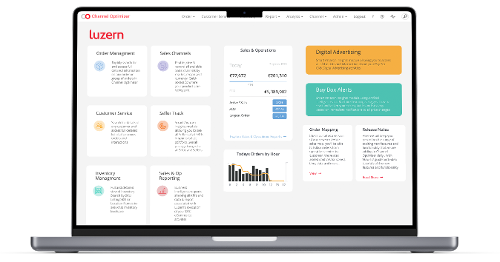 WHY LUZERN CHANNEL OPTIMIZER?
We live in an age of "Commerce Everywhere" and brands need to move as fast as consumers do and meet them on whichever channel they prefer to shop: be that on Amazon & other Marketplaces, a Branded Webstore or on their favourite social platform.
Adapting to this new competitive multi-channel landscape is the most pressing challenge facing eCommerce brands today and it requires agility, strong partnerships, and a clear strategy to turn opportunities into sustainable, profitable long-term growth.
What is
MANAGED ECOMMERCE

?

Managed eCommerce means partnering with a third party eCommerce enabler, like Luzern, to create and execute channel strategies that drive online sales, profitably. Managed eCommerce is scalable and modular, meaning brands can prioritize which elements they need outsourced ranging from complete end-to-end to more tailored solutions that extend and complement existing eCommerce capabilities. Our flexible platform and agile approach take the heavy lifting out of eCommerce execution for our customers, enabling them to move fast, test and learn, and take control of how they perform and sell online.
Benefits of Managed eCommerce
Focus on growing your Brand
Reduced Risk
Test & Learn
Improved efficiency
Cost Savings
Expert Guidance
Marketing support for driving sales
State of the art technology
Easy to scale your business & handle spikes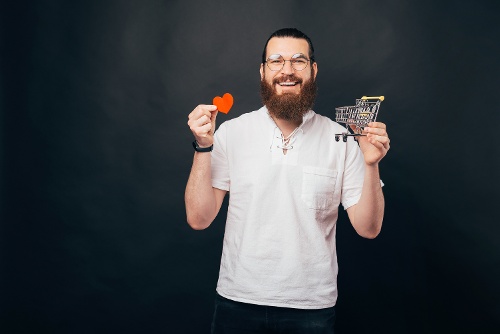 Testimonials
What
Our Clients

say
"The intelligence from the Luzern platform around the competition, pricing and product categories delivered the insights to support a go-to-market plan for each target market: and the Luzern team operationalised those plans flawlessly".

"Luzern eCommerce was crucial in helping us better understand our customers and what they want from us, our sales jumped 5 fold on Amazon".

"Luzern eCommerce helped us achieve a significant boost in sales whilst improving the customer experience of our brand. In particular, they helped us to almost double conversion rates through a clean, well-presented eCommerce journey for our online store".
Our clients
HAppy

Customers
We work with brands from all different industries.
Increase in Conversions
25%
Average Increase in Margin
30%
Reduction in Stock Outs
98%

The eCommerce world is always changing and evolving. So are we.
Check out our latest news & resources, or sign up to our newsletter for updates.