Global Marketplace Management
multi-marketplaces now dominate
the eCommerce space.
new opportunity for brands

This is the age of "Total Commerce", where brands need to be available to consumers on whichever channel they prefer to shop: be that on Amazon, a branded webstore, or on one of the many other online marketplaces emerging across the globe.
Brands need to meet consumers where and how they shop and develop sustainable marketplace strategies as part of a multi-channel strategy.
Selling on multiple marketplaces gives brands a broader range of opportunities to reach and convert customers, to promote specific products or ranges and create new offerings that differentiate from competitors and are targeted to what their customers want.
Although the mighty Amazon spans many countries, brands need to look at having visibility on multiple marketplaces to maximise international exposure. This gives brands a broader range of opportunities to reach and convert customers, promote specific products or ranges, and create new offerings that differentiate themselves from their competitors.
With Luzern eCommerce, your brand can get closer to today's "always on" consumers on these growing Marketplaces: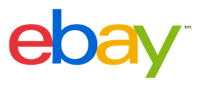 ebay
eBay connects millions of sellers and buyers in more than 190 markets around the world. That's an incredible level of exposure for your product listings and huge potential to grow sales. Founded in 1995 and was one of the original success stories of the dot com boom.
Major brands are increasingly looking to eBay as a channel with more and more storefronts opening on the platform.
Luzern eCommerce has been helping brands with their eBay strategies for over a decade. We ensure you have full control over how your brand is represented on the platform. We help you gain consumers' trust with high-quality products sold using the right content and listing branding, excellent images and your brand's tone of voice.
By listing your products on eBay, we can help your brand expand its reach and accelerate online sales. There is massive potential for brands on eBay and is definitely a marketplace to consider for a multichannel eCommerce strategy.

manomano
ManoMano is the European online leader specialising in DIY, Home Improvement and Gardening.
It attracts typically male customers 45-55, but also a higher than average proportion of younger men in the 25-45 group, as well as attracting a much higher female audience than other DIY retailers.
With Luzern eCommerce customers will be able to purchase your products directly from ManoMano

Opportunity to sell across France, Spain, Germany, Italy and Belgium.

Performance marketing and advertising to attract both regular DIY enthusiasts and DIY professionals

zalando
Europe's leading fashion and lifestyle platform.
Zalando connects customers, brands and partners across 23 countries, with more than 26 million active customers, buying clothing, shoes and accessories from around 2,000 brands available on the platform. The platform features all kinds of brands from mass-market to high-end brands.
If you'd like your Brand to join the successful growth opportunities on Zalando, we can help!

allegro
Allegro is a thriving and growing Eastern European marketplace visited by almost 21 million customers in search of the best products at great prices.
A rising star among marketplaces, it is one of the leading marketplaces in Poland and the fourth largest online marketplace in Europe. Allegro is open to international sellers and provides an alternative to competitive global marketplaces with less competition than on the larger eCommerce platforms.
Top 5 categories on Allegro include electronics, fashion, home, childcare and health.

If you're interested in getting your Brand on Allegro talk to us today!

bol.com
Bol.com is an online marketplace serving the Netherlands and Belgium. It offers products in categories such as electronics, toys, jewellery, watches, baby products, gardening, and DIY.

We can help your brand increase its reach to the 10 million customers on bol.com. Over three million people visit the website every day and this number is growing.
Our team of marketplace experts can also help with the various advertising options offered by Bol.com to increase visibility and drive more online conversions of your products.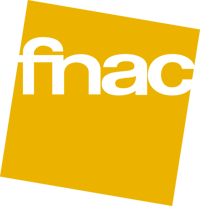 fnac
Fnac is the leading French retailer of high-tech and media products. They have over 29 million customers and 7 million affiliates. As well as Fnac.com, they have 720 shops worldwide. Fnac.com is the 3rd most visited marketplace in France and 6th in Europe.

If you're interested in getting your Brand on fnac, talk to us today!

onbuy.com
OnBuy.com is an international sales channel for companies of all sizes. It is one of the fastest-growing online marketplaces. With low selling fees and operations in 51 countries, OnBuy.com gives sellers the opportunity to stay competitive in the global market and connect with buyers worldwide.
If you're interested in getting your Brand on fnac, talk to us today!

Cdiscount
Sell online on the leading French e-commerce site.
Cdiscount is the leading platform for Brands that wants to enter the French market. It offers a wide range of new, used, and refurbished products in very varied categories. With more than 20 million unique visitors per month and growing, the platform is a key player in the French eCommerce industry.

We can help your brand set up & grow with delivery in France, Belgium, Luxembourg, Germany, Spain, Italy, the Netherlands, Ireland, Austria and Portugal.

WE DELIVER THE TECHNOLOGY AND THE EXPERTISE FOR BRANDS TO OPTIMIZE SALES, MARGINS AND INVENTORIES ACROSS MORE CHANNELS AND GEOGRAPHIES, AS WELL AS IN SPECIFIC TARGET COUNTRIES.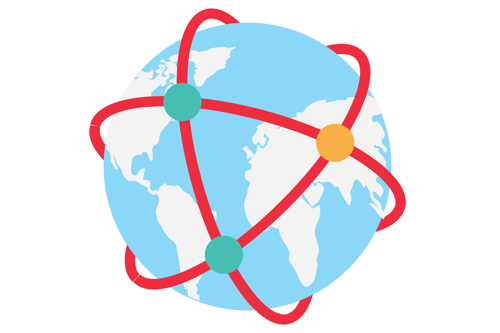 OUR MANAGED ECOMMERCE PLATFORM, CHANNEL OPTIMIZER, GIVES FULL CONTROL TO THE BRAND IN TERMS OF PRICING, WHILE ENABLING INNOVATIVE GO-TO-MARKET STRATEGIES IRRESPECTIVE OF GEOGRAPHY OR CHANNEL.
OUR FULL-SERVICE APPROACH FOR ECOMMERCE BRANDS ENSURES THE RIGHT STRATEGY AND ACTION MANAGEMENT TO DELIVER OPTIMAL RESULTS ON MULTI-MARKETPLACES.