Common Amazon Marketplace Challenges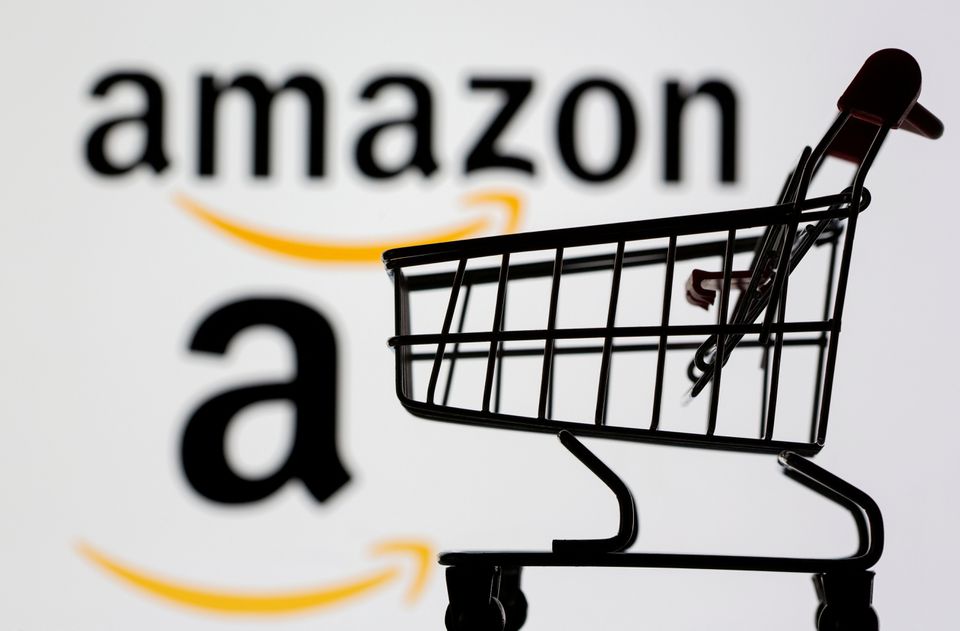 When it comes to platforms for online sellers, Amazon is a giant in the space. If you're considering selling on Amazon, you're likely weighing up the pros and cons of doing so.
In this post, we'll take a look at some of the most common challenges and offer tips for overcoming them. Keep in mind that every business is different: what works for one business may not work for another.
We will explain how Luzern eCommerce can alleviate many of these issues. Happy selling!
Common Challenges When Selling on Amazon: How to Gain Control and Protect Profitability
For many brands selling on Amazon, there is a loss of control—in terms of both pricing and branding. As the biggest platform in the eCommerce industry, Amazon has a "take it or leave it" approach with its sellers. The market is saturated; Amazon customers will always have a selection of low prices to choose from. As brands reduce prices to appeal to this increasingly savvy buyer, profit margins are squeezed more and more: in an effort to remain competitive in the "Amazon price wars."
Additionally, private label brands may lose control over the way their products are sold and presented—as the focus is on Amazon's brand. Amazon sellers get little customisation in this aspect.
Profit Draining Challenges
Above all else, Amazon prioritises cash flow. Fast-moving products are much more profitable for the platform, so brands with lower sales volume will often receive a stark warning. Amazon refers to non-profitable products as "CRaP" (Can't Realise a Profit). CRaP products face the risk of being delisted and in many cases, Amazon will cease to re-order. For 1st party/1P vendors (brands selling directly to Amazon), the platform has the authority to implement price adjustments based on competition for the product.
Taxes
Taxation is another significant challenge for online sellers on Amazon. In Europe, new sellers may need to register as VAT traders: which comes with its own tax obligations.
Value Added Tax (VAT) rates vary based on the product type and location of inventory; VAT only applies when your sales reach a certain threshold. This is because VAT regulations vary across member states of the European Union.
It's a good idea to consult a tax advisor, to help you account for tax obligations while selling on Amazon. After you've spoken with a consultant and confirmed that VAT registration is required, you will need to:
Apply for a VAT registration number.

File VAT returns.

Collect VAT from your customers - this is payable to Revenue.
While saving time and effort, a professional tax expert can advise on what's needed for your business—so you can rest assured that your Amazon seller account is compliant.
Amazon FBA
Fulfilment by Amazon (FBA) is designed to help sellers ship to consumers with ease: but it comes with a high cost. Amazon charges 15% of all sales, as well as fees for membership, storage, gift wrapping and shipping. These fees can end up eating into profits, making it harder for new sellers to preserve margins.
While Amazon FBA helps you sell direct to consumers—from door to door—it comes with another downside. Amazon FBA offers professional sellers the option to provide units, with no individual SKUs. While this may seem like a time saver, your business is risking the loss of inventory, in the mix of other Amazon sellers' stickerless SKUs. This is because Amazon pulls the most conveniently accessible products.
Considering the commonality of inventory delays and lost products, third-party distribution centres are the better option. While Amazon FBA refunds any losses to your business, negative reviews will still be directed toward your business. In the modern eCommerce industry, customer experience is king.
Out of Stock (OOS)
Amazon has one goal: to satisfy customer needs. The company prioritises this over the interests of Amazon sellers. With the increase in consumer demand during COVID-19, some products have been labelled essential while others risk being marked out of stock. This can lead to reduced exposure overall, and lower returns from the product.
This is why brands need to stay ahead of the curve and keep looking for ways to stay relevant to customers. This could, for example, take the form of digital marketing strategies. For "essential" products, retailers face excessive competition and price wars. While you can offer free delivery as a USP, this comes with the disadvantage of impacting your profit margin.
Product Listings
The most common listing issue is suppressed products. When Amazon suppresses a product and renders it ineligible, it could be for a number of reasons. Products are not allowed to appear on the page if:
They are illegal or offensive in nature.

They include erroneous information.

The listing's removal has been requested by the original manufacturer.
What to Do When Listings are Suppressed
In these situations, you're faced with a few options:
Amazon sellers can

apply for a re-listing

.
Improve your product visibility with sponsored product ads reports. These reports list the keywords that led to a purchase, which you can then include in product descriptions to appear in Google search results.
Request a category listing report to better identify issues with your listings.

Include answers to customer questions on your product listings, as this can alleviate buyers' doubts about purchasing from your business.
Returns
Compared to other eCommerce platforms, Amazon has a range of return policies. In particular, Amazon's free return policy makes it easy for customers to buy competitors' products, returning yours at no extra cost. The Amazon seller covers all return costs.
If returned products are damaged, you won't be able to sell them elsewhere. It's up to Amazon employees' judgement, to determine whether your repackaged products are eligible for resale. If the employee is unfamiliar with your product, this adds the risk of missing pieces or the item appearing used.
To protect from consequent buyer complaints or account suspension, there are a few ways you can improve your return management program:
Upgrade packaging to ensure it's not damaged in transit.

Analyse revenue recovery, and track return rates and allowances.
Duplicate Listings
If you're running a successful Amazon business, there's a chance that competing sellers will plagiarise your listings to attract your customer base. To avoid losing revenue:
Periodically check for duplicate listings. Luzern eCommerce Channel Optimization platform can help you manage this issue.

Launch tickets directly with Amazon, for other sellers' listings which include brand names or universal product codes (UPCs). The platform may order that the competing listings be taken down.
Taking Back Control
1P/3P
While Amazon sellers face many challenges, many brands also thrive on the platform—especially with Amazon's popularity. Running an Amazon business can come with the potential for more sales and cash flow in the long run: all it takes is the implementation of a different approach. Specifically, a hybrid approach.
The hybrid sales model involves selling goods directly to Amazon (known as 1P), while simultaneously selling goods on the platform via third-party sellers (known as 3P). This complementary sales strategy has a number of benefits:
Improves your online presence and profit margin

Helps you boost your Amazon business and stand out from the excessive competition

Allows you to avoid "race to the bottom" pricing battles

Enables you to avoid channel conflict
Though Amazon will continue prioritising its own best interests, the hybrid model places the autonomy back with the individual sellers. Brands embracing a 3P approach can align their pricing strategy with business objectives—regaining independence in a cut-throat landscape.
Inventory Management
The hybrid approach also safeguards against delays in shipping—whether caused by Amazon FBA, or relating to an inventory issue. Rather, businesses can meet consumer demand consistently with the fulfilment by merchant (FBM) or dropship model.
The world has changed as we know it: as such, brands need to make significant changes to their eCommerce strategies. With 70% of product searches beginning on Amazon, the platform represents a profitable opportunity for cash flow… when executed on your terms. Increasingly, leading brands are relying on third-party sellers.
With a reputable 3P partner such as Luzern eCommerce, you can reduce Amazon's impact on your sales. By complementing your Amazon 1P presence with the help of Luzern, you'll gain new customers—while maintaining and growing your existing brand following.
Let's Talk
When it comes to Amazon Marketplace, Luzern eCommerce can help you navigate its complexities. Not only do we understand the common challenges faced by businesses: Luzern can help Amazon sellers secure long-term growth, with a comprehensive third-party seller strategy.
We create custom 3P strategies built around your business objectives and the needs of your target audience. As a trusted partner to our clients, we guide ambitious brands and help maximise returns on the platform. Contact Luzern eCommerce today, and enshrine best practices in your Amazon Store.