Mastering Black Friday & Cyber Monday: Proven Strategies for eCommerce Brands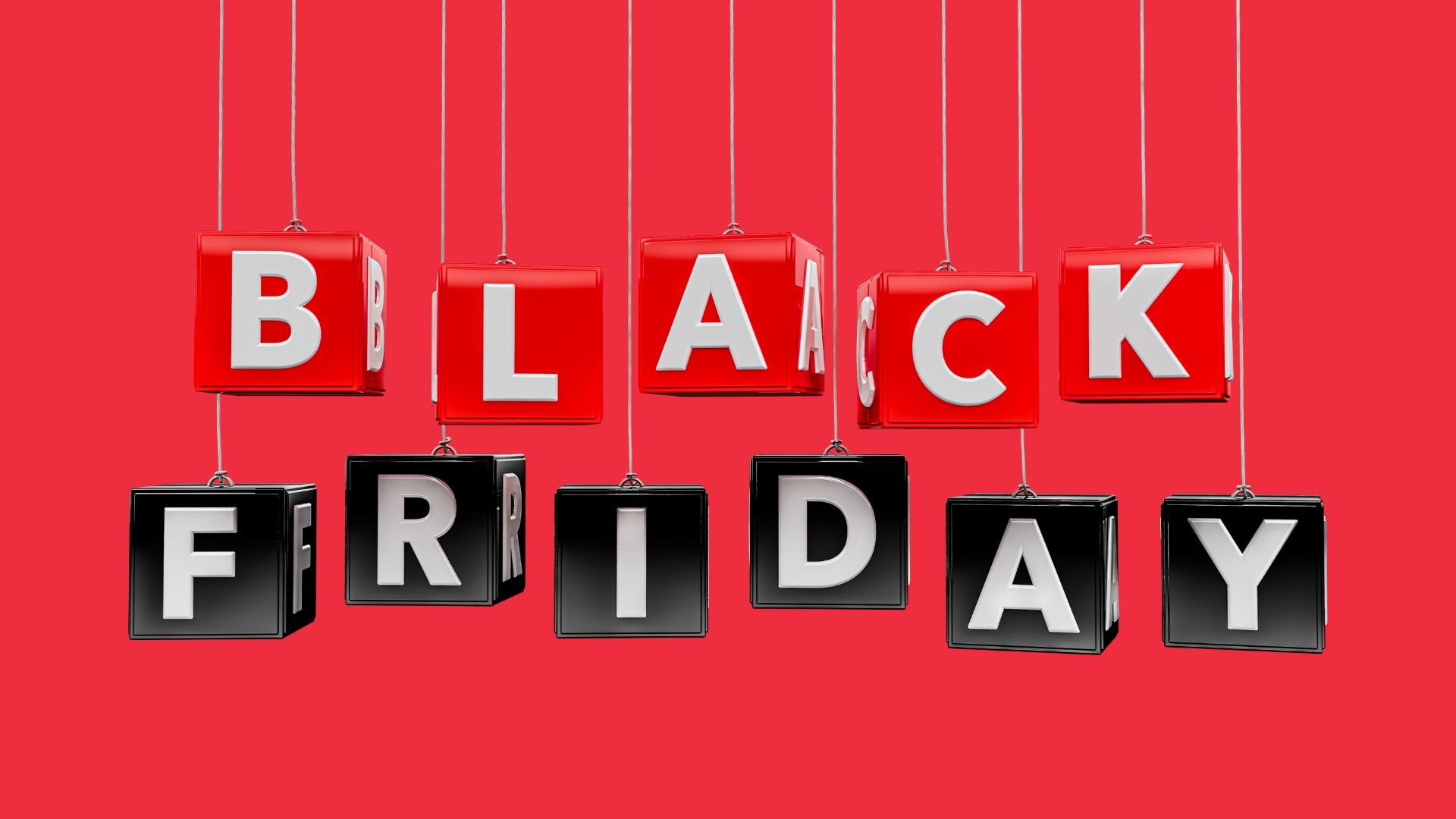 Black Friday and Cyber Monday (BF/CM) are monumental shopping events for eCommerce brands. Drawing from nearly 15 years of experience working with prominent brands, Luzern reveals its top tips and proven marketing tactics to boost online conversions during the most frenzied shopping season of the year.
How can you gear up for BFCM in 2023? The answer lies in a well-crafted Black Friday eCommerce strategy. With the steady rise of online shopping, such strategies enable you to cater to a broader market, attracting new consumers and retaining old ones. For Amazon merchants, the Black Friday and Cyber Monday sales provide a crucial edge, allowing you to leverage the platform's existing user base ready to nab fantastic deals.

In this digital guide, Luzern eCommerce elucidates key factors every brand should keep in mind while strategizing for Black Friday & Cyber Monday sales in 2023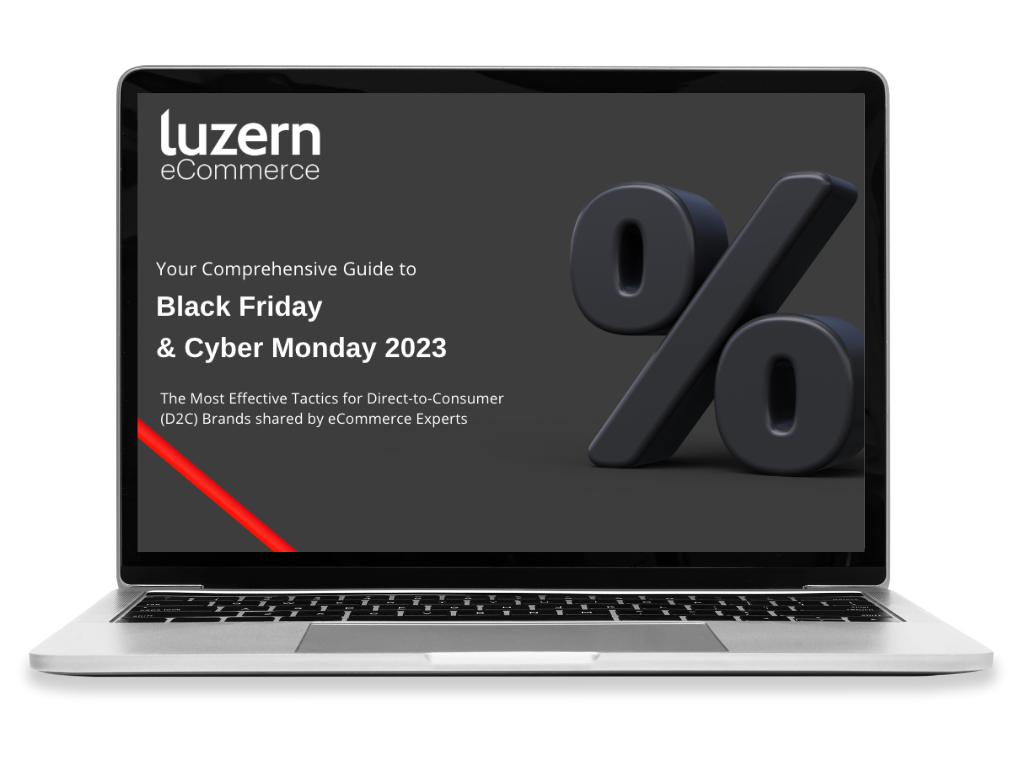 The Ascendancy of BF/CM:
Originating as the post-Thanksgiving holiday shopping kickoff, Black Friday traditionally marked the debut of retailers' sales. In today's always-connected digital era, the inclination for online shopping has surged, prompting brands to devise promotions that stand out amidst the digital cacophony and entice buyers. What began as a single-day event has metamorphosed into a four-day shopping bonanza, culminating with Cyber Monday. Cyber Monday, emerging as an extension of Black Friday, predominantly targets online shoppers. What was initially a U.S.-centric concept has proliferated globally in recent years, motivating brands to roll out online promotions and exclusive offers.

Rewarding Loyal Customers & Enhancing Customer Lifetime Value (CLV):

The likelihood of clinching a lucrative sale significantly increases when you acknowledge and reward loyal customers. To ensure that customers, regardless of their location, return to your online store to explore your seasonal deals, you must deliver a personalized experience that transcends aesthetics.

Timely and Relevant Communications:

Customers who have recently made a purchase still have your brand fresh in their minds. It's crucial to engage these recent buyers with targeted and personalized offers.

Rekindle Relationships with Previous Customers:

Reach out to former customers with enticing offers such as VIP discount codes, which provide extra savings on their purchases. Since they've previously transacted with your brand, they are more inclined to explore your offer and make repeat purchases.

Harness the Power of Digital Coupons:

Shoppers are more inclined to take advantage of a code they can enter, rather than a generic deal accessible to everyone. In today's digital holiday season, shoppers are amenable to preloading coupons on their devices and hunting for deals during checkout. Reward your customers with unique or single-use codes that stimulate repeat business and perpetuate brand loyalty.

Focus on Average Order Value:

A robust average order value can offset your advertising expenses and enhance profit margins. This strategy offers brands an alternative to indiscriminate discounts.
Introduce New Products and Unique Bundles Based on Buyer Behaviour:

It's imperative for brands to comprehend their customer base and shopping preferences. You can leverage shopper and customer behaviour data to discern their digital footprint and its implications for your brand and sales strategy, particularly during the holiday season. Informed by these insights, brands can introduce new products and exclusive bundles. Offering customers what they desire at an appealing price point invariably piques their interest. The inclusion of new exclusive Black Friday bundles can significantly boost sales on that day, with the label "Black Friday Exclusive" serving as a compelling enticement.

Strategic Ad Spending:

In the lead-up to BF/CM, advertising budgets typically surge for most brands. Those witnessing a satisfactory Return on Advertising Spend (RoAS) are often willing to escalate their spending. When increasing budgets to drive traffic, it's prudent to apply strategic thinking, particularly at the SKU level, when aiming to boost conversions, especially if your products are available on Amazon or similar platforms.

Refine Your Cart Abandonment Rate Strategy:

Adopt a proven approach to address cart abandonment, which helps recapture lost sales. Implement friendly reminders and time-based prompts to ensure no sale slips through the cracks.

Leverage Your Email List:

Directly engage with your customers through targeted emails featuring exclusive promotions. This presents an opportunity to educate, upsell, and cross-sell with offers that are both relevant and timely.

Extend Your Sale from Black Friday to Cyber Monday & Beyond:

Year after year, we witness the expansion of the "Black Friday" theme and timeline. The exponential growth of eCommerce has extended the duration of BF/CM sales to span days or even weeks. By prolonging your sale, you can draw in more customers and generate additional sales.