NAVIGATING THE AMAZON CHALLENGE: TOY BRANDS' CRUCIBLE; How can Brands play, and win on Amazon?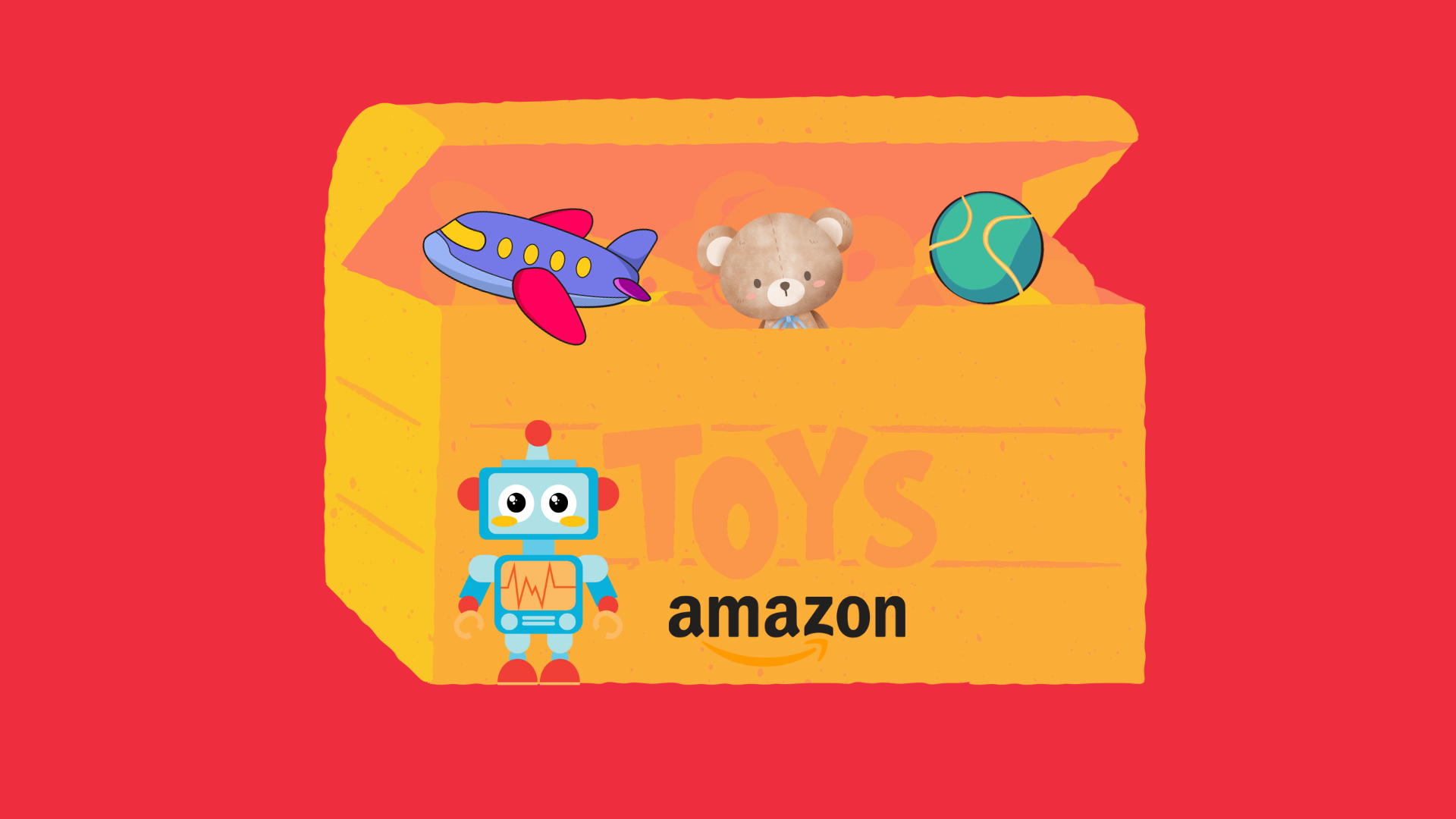 The digital migration has redefined consumer preferences, with a significant majority of toy shoppers—around two-thirds—preferring the convenience of online shopping (according to insights from a Kantar custom toy shopper study). As this trend continues, online marketplaces, especially Amazon, have grown into expansive hubs of choice. Amidst this vast array, the pivotal focus is on standing out, securing visibility for your products against a backdrop of countless alternatives.
Standing out on Amazon, amidst the vast sea of options, demands a strategic approach that combines visibility, customer engagement, and differentiation. With a portfolio boasting several big toy brands as clients, Luzern eCommerce is uniquely positioned to share proven strategies and winning tactics to build your brand and drive sales, profitably, on Amazon.
Download this comprehensive playbook and learn how your brand can play, and win!
Optimized Product Listings:
Crafting well-optimized product listings is essential for visibility. Utilize high-quality images, compelling product titles, and comprehensive, accurate descriptions. Incorporate relevant keywords to enhance search discoverability, ensuring your product is easily found by potential customers.
Customer Reviews and Ratings:
Positive customer reviews and ratings build trust and credibility. Encourage satisfied customers to leave reviews, respond promptly to customer inquiries, and address any negative feedback professionally to show your commitment to customer satisfaction.
Amazon Advertising:
Leverage Amazon's advertising tools, such as Sponsored Products and Sponsored Brands, to boost your products' visibility in search results and on relevant pages. Target specific keywords and demographics to effectively reach your target audience.
Enhanced Brand Content (EBC): EBC, also known as A+ Content, allows you to create visually appealing and informative product pages that stand out from standard listings. Use this feature to share your brand story, showcase additional product images, and highlight unique features.
Luzern eCommerce will work with you to develop a custom Advertising Strategy that stays within your budget while achieving your north star sales goals.
Storefront Creation:
Amazon Storefronts enable you to curate a branded shopping experience for customers. Build a dedicated storefront that showcases your entire product range, brand values, and compelling visuals, giving customers a deeper connection to your brand.
Leverage Fulfillment Options:
Utilize Amazon's fulfilment options like Fulfilment by Amazon (FBA) to offer Prime eligibility and reliable shipping. Prime badge and fast shipping are strong selling points for attracting customers.
Luzern eCommerce can assist with order management and the best fulfilment option to suit your needs. (FBA, FBM, Dropship & Seller fulfilled Prime).
Promotions and Deals:
Offer time-limited promotions, lightning deals, or bundle deals to attract attention and entice potential buyers. Such deals can increase visibility and conversions.
Differentiation and Unique Selling Proposition (USP):
Highlight what makes your toys special. Whether it's innovative features, eco-friendly materials, or unique play experiences, emphasize what sets your products apart from the competition.
Social commerce:
social commerce is the ability to buy products directly from a social media platform such as tiktok, facebook or instagram.more and more people are going to shop on social platforms giving brands a huge opportunity to get in front of more customers and reach potential new buyers.
Luzern social commerce makes your brand shoppable on your customers' favourite platforms. As a third party ecommerce enabler, we bridge the gap between social media and ecommerce providing brands with a frictionless check-out right from the social platforms that your target customers are spending time on, every day.
Consistent Monitoring and Optimization:
Continuously monitor your product performance, adjust pricing, update images, and optimize your listings based on customer feedback and evolving trends.
By strategically combining these tactics, a toy brand can carve out a distinctive space within the Amazon marketplace, capturing the attention of buyers and fostering long-term brand loyalty.
Contact us hello@luzern.co or schedule a call directly with an expert member of our team here!