Seven Benefits of Bundling Products on Amazon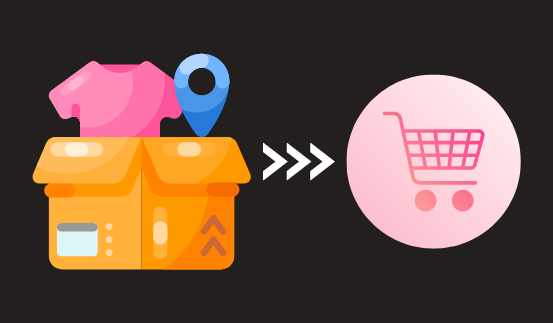 Competition in the eCommerce industry has become more intense than ever before. Brands and sellers are constantly looking for ways to stand out and increase their sales.
Are you selling products on Amazon? If so, have you ever considered bundling them together? Bundling is the practice of packaging multiple products into a single listing and selling them as one offering. It is becoming a popular strategy due to its numerous benefits.
In this blog post, we will explore 7 benefits of bundling products on Amazon. From increasing sales to enhancing customer experience, bundling can help you take your Amazon business to the next level. Let's dive in and explore the advantages of bundling on Amazon.
7 Benefits of Bundling Products on amazon
1. Increased Sales
Bundling products can incentivise customers to purchase more than one item, ultimately increasing sales. Customers may perceive the bundled deal to offer better value than buying each item individually. Additionally, bundling can help customers discover products they may not have known existed, thus leading to more sales.
2. Increase AOV and ASP
Bundling products effectively increase average order value (AOV) and average selling price (ASP). This strategy combines upsell and cross-sell methods by offering customers a combination of related products at a discounted price. Brands can offer to upsell and cross-sell options products or create subscription boxes. It is a win-win situation allowing customers to purchase at a lower cost while businesses can sell more products.
3. Higher Profit Margins
When bundling products, sellers can increase profit margins compared to selling each item individually. By offering a bundle deal, the seller can command a higher price for the entire package while keeping the costs of goods sold lower than selling each item separately.
4. Simplified Inventory Management
Bundling products also offer sellers a simplified inventory management process. Instead of tracking inventory for each item, sellers can track inventory as a bundle, reducing the likelihood of stockouts of individual products.
5. Improved Customer Satisfaction
Bundling items that complement each other can increase customer satisfaction. By offering a bundle deal, customers can get everything they need in one place, saving time and effort. Additionally, customers may appreciate the convenience of having different products shipped together in one package.
6. Enhanced Search Visibility
When customers search for products on Amazon, the platform's algorithm favours listings that perform well in terms of sales volume, customer ratings, and reviews. Customers may purchase more items together when a bundle deal is available, resulting in higher sales volume and improved search visibility.
7. Simplify the Customer Journey
Bundling products is a powerful strategy Brands can use to shorten the customer journey. Rather than having to browse multiple pages for individual items, bundled products are offered as a single package, effectively streamlining the purchase process. Not only does bundling provide convenience to the customer, but it can also increase business sales. By implementing product bundling as part of your ecommerce strategy, Brands can reduce the number of steps customers take in the buying process, improve their experience, and increase overall sales.
Bundling Strategies
Brands can boost sales and clear out slow-moving inventory by bundling it with a faster product. Keep underperforming items from holding you back. Pair them with high-velocity products to drive sales and increase revenue. Get creative with your inventory and watch your business thrive.
Another bundling strategy is to bundle complementary products. Does the item with excess inventory complement any other items in your catalogue? In this instance, attempt a cross-sell and bundle your liquidation item with a product from another category that naturally pairs well with it. For example, if you sell items in the apparel category and have a pair of socks that are not selling, bundle it with running shorts so the customer receives a free pair of socks when they purchase them.
You can also bundle multiple units of the same item. For example, if you are looking to sell through inventory that comes in a variety of colours, bundle two or three of the things together and see if they sell faster.
It is important to note, however, that bundling should be implemented strategically and only when bundling products make sense for the targeted market. With these considerations in mind, bundling can help sellers take their Amazon business to the next level.
Virtual Bundles
Virtual bundles are becoming more prevalent in the world of e-commerce. With 3P partners like Luzern eCommerce taking stock into their facilities and creating optimised listings on Amazon, customers can easily purchase curated sets of products without leaving their homes. Take partnering with a well-known personal care brand, for example. By agreeing on which bundles to create, Luzern offered its customers a variety of popular items conveniently packaged together. Virtual bundles also provide an excellent opportunity for businesses to showcase their products in unique and engaging ways. Companies can create product packages with unique themes, seasonal offers, or limited-time promotions. These bundles allow customers to save money by buying more items at once, allowing Brands to create exclusive shopping experiences.
Successful Bundles
Here is an example of a successful bundle launched on Amazon DE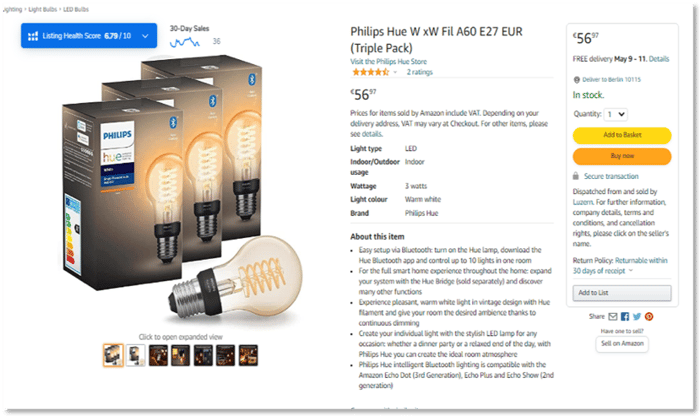 And successful bundles sold on Amazon UK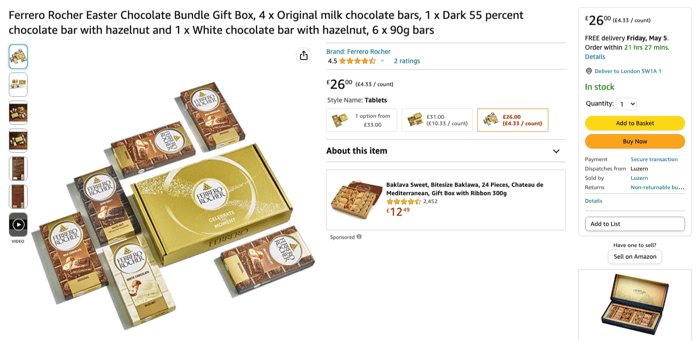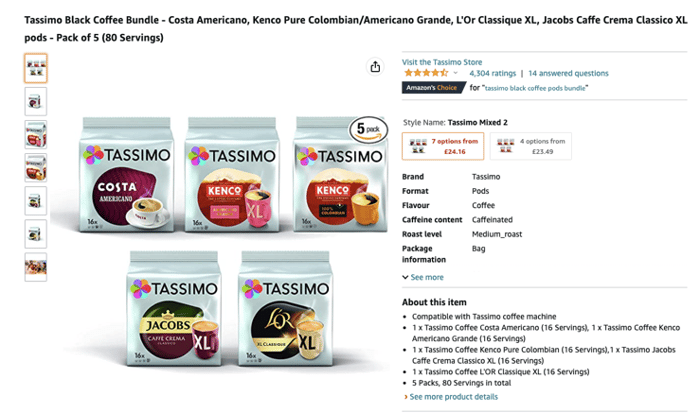 Creating product bundles on Amazon Marketplace is an effective way to stand out and drive sales. By identifying complementary products, determining the price, creating a unique title and description, optimising for Amazon SEO, and promoting the bundle, you can create a comprehensive shopping experience for your customers while increasing your sales. So as a CMO or eCommerce manager, if you're looking for a way to differentiate your brand on Amazon, consider partnering with a 3P seller such as Luzern to bring your business to the next level.
Benefits of using a 3P partner to create bundles on Amazon Marketplace
Using a third-party (3P) partner, such as Luzern eCommerce, to create bundles on Amazon Marketplace is a wise decision for any seller looking to boost their sales. Our team of Amazon experts will analyse and track market trends, ensuring that the bundle we create is tailored to the current consumer demand. This convenience lets you focus on growing your business in other areas while Luzern handles the bundle creation process.
Additionally, if your business lacks the necessary resources and knowledge to create successful bundles, the 3P partner can provide you with the expertise and tools needed to generate more revenue. Working with a 3P partner opens up new possibilities and creates an additional revenue stream that can significantly enhance your business operations.
Contact our expert team today to learn how Luzern can help your brand boost sales, profitably.