The Application of Appropriate Technology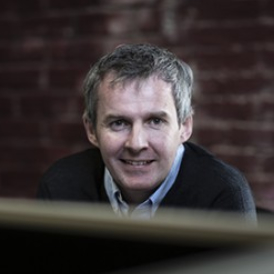 An eCommerce CTO's practical view of AI & ML
By Mike Scally*, CTO, Luzern eCommerce, as seen in Total Retail.
We're increasingly living in a world driven by technology, with new services and new applications appearing almost on a daily basis. It's new, it's the latest thing, it must be good, we need it ... right?
Wrong. In the rush to be seen to be deploying the latest technology, there's a risk of losing sight of the end goal. Applying new technology for the sake of using new technology presents the very real danger of losing sight of the outcomes that a business is looking to achieve. Any purchase of new technology needs to be made in the light of its potential benefit to the business, not because it's fascinating to the in-house technology team.
This applies across the board irrespective of the technology. However, today's tech hot topics are artificial intelligence (AI) and machine learning (ML), which can be drivers of innovation in this connected and immersive society — and not least when deployed properly to create and enhance the customer experience.
One of the earliest successful adoptions of AI and ML in e-commerce is in recommendation engines for end users, targeting specific customer segments with specific product sets and improving the purchase experience for consumers. Predictive analytics assist by providing insights around which factors may be the most impactful on a certain set of criteria so they can be actioned first. Another area where AI and ML are used is around demand planning inventory forecasting — i.e., determining the inventory levels necessary to have on hand to service customer requirements. AI and ML are also playing a key role in reducing fraudulent e-commerce transactions.
As with most advancements in technology, however, from a client perspective, it's important, and a challenge, to find the right use case for the technology. Applying AI to a problem with no real tangible output may only result in cost without benefits. There's also a risk with AI and ML that relatively basic applications can be made unnecessarily complex, whereas a simple alternative can provide the business outcome equally as well. The use should be appropriate.
For example, Amazon Sagemaker would be an appropriate technology for some starting out on an AI and ML journey within the organization. It extracts a lot of the complications of ML from the end user, thus allowing more people with less programming experience access to innovation through machine learning. This makes it appropriate for startups with limited budgets for new hires. The use of the AWS Lambda architecture can enable developers to start building solutions for consumers quickly without the need for spending time managing underlying architecture. AWS manages the architecture and scales it appropriately as demand changes.
At Luzern, we see a number of ways we can and are utilizing AI and ML to strengthen our position. Market basket analysis delivers benefits to customers with enhanced user experience and one-click purchases, and benefits to clients with profitable multibuy orders. By using AI, we can find product pairings that are frequently purchased together but may appear hidden within complex orders. From a client perspective, we can optimize the amount of inventory we hold in stock, reducing overall storage costs, while still having the inventory on-hand as required by the customer.
We're using AI to get a full idea of the landscape of a product — where it's sold, lead times for each country, etc. Applying the rules and logic enables us to deliver product optimum pricing across marketplaces, maximize sales, and ensure the best experience for the consumer.
The application of appropriate technology means defining innovations that actually add value to the business and to the customer experience. Companies can leverage the capabilities of these applications to achieve outcomes that are aligned with the organization's growth strategy. This avoids wasting both time and money investing in technology that might well have the wow factor but is ultimately worthless to the business.
ABOUT LUZERN ECOMMERCE
Luzern eCommerce helps brands grow their eCommerce businesses—across platforms and channels which include Amazon, webstores, social media and other marketplaces. With Luzern eCommerce, your brand can meet buyers where they like to shop. We excel at the execution end of eCommerce, bringing speed and agility to ensure fast time to value for the businesses we service.
Channel Optimizer - our managed eCommerce acceleration platform - optimises sales, margins and inventory across channels and geographies for brands across the globe including Philips, Fossil, JDE coffee, Petsafe, HTC and Nestle.
Speak to us today about the growth potential for your business on Amazon & Other Marketplaces. We look forward to helping you reach new heights!
*About the author
Mike Scally is the chief technology officer of Luzern Ecommerce. He leads the technology team, and part of his role is deploying emerging technology within the company. In addition, his team is responsible for designing and delivering the rich features of Channel Optimizer platform. Over the last 15 years, Mike has served in several senior management positions within the technology industry in Ireland. He has studied at Stanford Graduate Business School and holds a B. Sc. in Computer Science, UCL, and a Masters in AI and Machine Learning from UCL.