What is "Merchant of Record" & why is it so important for eCommerce Brands Selling in Europe?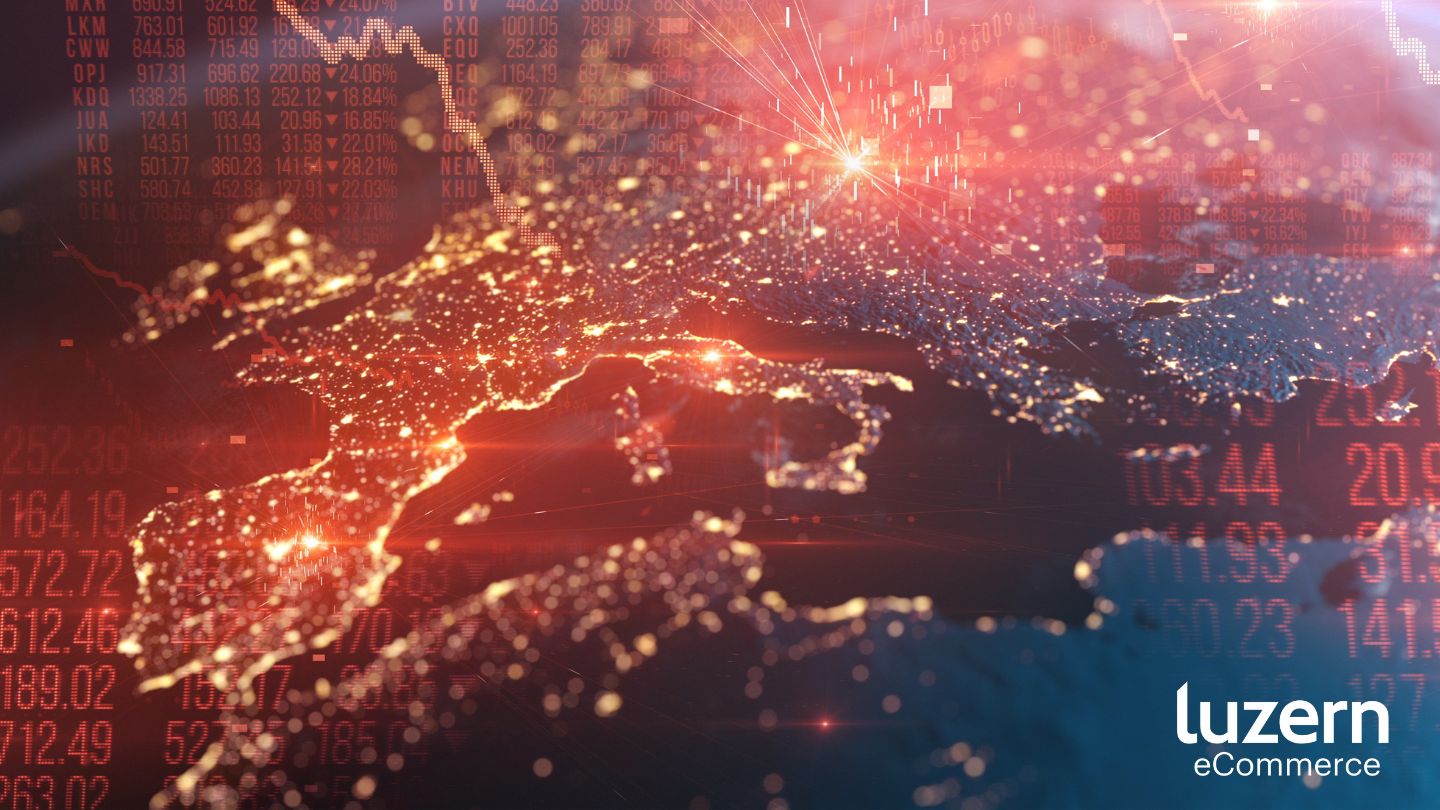 The term "Merchant of Record" (or MOR) is often used when discussing Direct-to-Consumer (D2C) transactions. But what does it mean, and why is it important? In this blog, we will explore the concept of a Merchant of Record and the role it plays in D2C eCommerce.
By Ken Doyle, CEO Luzern eCommerce
What is a Merchant of Record?
A Merchant of Record is an entity that is responsible for processing payments on behalf of the vendor or retailer. This entity must be PCI compliant and certified to accept payments, which involves meeting certain security standards provided by Visa, Mastercard, and other payment processors. As such, a Merchant of Record serves as an intermediary between the merchant and the customer. It processes financial transactions, collects funds from customers, issues refunds/credits to customers if necessary, and passes along those funds to merchants.
The importance of MoRs in D2C Transactions across Europe
With the shift to online sales and normalisation of cross-border shopping, and ever-increasing competition and price pressure in native territories, brands are looking at Internationalization strategies as a means of achieving growth. However, expanding into new geo-markets has many challenges, including cultural nuances, localised regulations, taxes, currency considerations and data compliance. For payments, an authorised MoR is a requirement of cross-border eCommerce, held liable by each country's financial institution to process the end consumer's credit and debit card transactions and take responsibility for much of the associated administration.
The use of a Merchant of Record ensures that all transactions are securely processed with payment card industry and country compliance guidelines in mind. This helps protect both customers and merchants from fraud or identity theft while also reducing chargebacks since merchants are not liable for any fraudulent transactions that are conducted through their website or store. Additionally, having a MOR involved can help reduce transaction fees associated with credit card purchases since they provide more efficient processing services than traditional banks or payment gateways.
Finally, having a MOR gives merchants access to better customer service due to their experience with dealing with customer complaints/disputes quickly and accurately. This helps ensure that customers have access to accurate information about their purchase history and any refunds/credits they may be entitled to.
Conclusion
In conclusion, understanding how "Merchant Of Record" works in D2C eCommerce is essential for any brand looking to optimize its online sales process across Europe. Deciding for each territory the best compromise between customer choice, simplicity of transaction and bottom-line profit is key in developing a successful, localized consumer experience and therefore in establishing a foothold in a new region.
By using a MOR, businesses can reduce liability risks associated with accepting payments online while also enjoying lower transaction fees and improved customer service experiences. Ultimately, having a reliable Merchant of Record, like Luzern eCommerce, can help businesses boost their sales while maintaining secure European payment processing standards at all times.
About Luzern eCommerce
Luzern eCommerce is the leading managed eCommerce platform for Brands across the UK & Europe. We accelerate eCommerce capabilities for ambitious brands, helping them to attract and convert buyers, boost margins and improve the customer experience of their brand on Amazon & other Marketplaces, on their branded webstore store or on social platforms.
For more information contact hello@luzern.co