playbook
Amazon Prime Day 2023
Get your game plan ready for Amazon Prime Day 2023 with our exclusive playbook!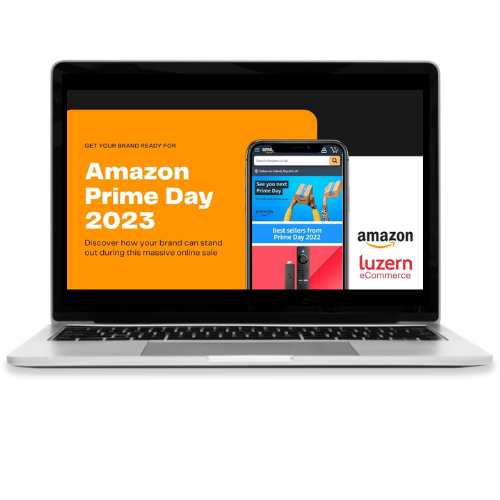 Are you ready for Amazon Prime Day 2023? 11-12 July 2023
The biggest shopping event of the year is just around the corner and brands are already gearing up for it. Don't get left behind! Our exclusive playbook is here to help you prepare for the massive sales event that is Prime Day.
Inside this comprehensive guide, you'll find valuable insights and stats from last year's Prime Day. Plus, we'll take a look at some of the most successful brands and dissect their eCommerce strategy, giving you a firsthand look at the tactics that work.
We'll provide you with strategic solutions that will help you meet near-term demands leading up to Prime Day, while also planning for long-term growth. Get primed & ready with our Amazon Prime Day Playbook 2023.
What We Cover:
Amazon Prime Day Facts & Stats

10 Top Tips to ensure your Brand is prepared for this year's two-day shopping spree event

Sponsored advertising options to drive your sales growth




...And much more
DOWNLOAD AMAZON PRIME DAY 2023 PLAYBOOK