This 2021 holiday season is a much anticipated time for consumers and eCommerce brands alike and sellers are in full planning mode for the annual Amazon spike.
Amazon continues to grow at a phenomenal pace, yet we have seen some brands struggle with the recent past and the new challenges faced.
With proven results with Amazon performance marketing for brands across the globe, this eBook shares top tips from our advertising experts. These strategies will help you drive more online conversions during what will be the biggest shopping season of the year.
Our expert team put together top tips to help you sail through this extremely busy period, enable your Brand to stand out and make the 2021 Holiday Season your Brand's most profitable, ever!
What We Cover:
---
The Holiday Journey
How to Drive Sales with Sponsored Ads
Sponsored Brand Strategies
Sponsored Brand Video Strategies
Store Strategies
Sponsored Display Strategies
Drive Sales with Amazon DSP
Value Packages
Top Tips for Seasonal Campaigns
Get Instant Access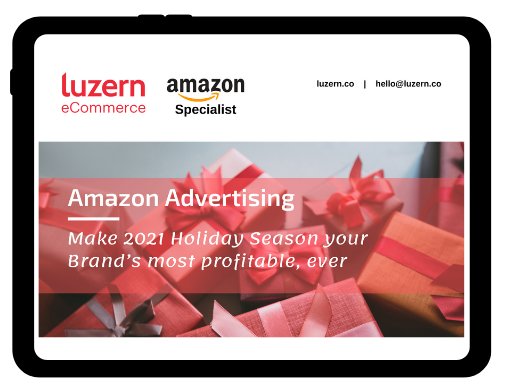 The download link will appear above on submission of your details. We hope you enjoy it!