Part 4: Advertising products effectively to reach target customers on Amazon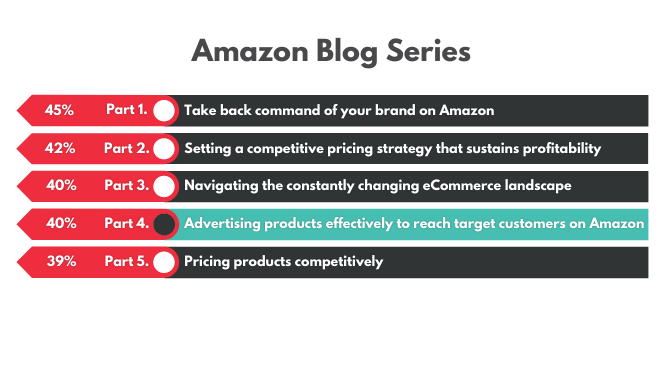 Welcome to part 4 of our 5 part Blog series "Overcoming the challenges faced on Amazon" based on a recent survey of over 250 eCommerce Decision Makers, across the UK and Europe to explore their experiences with Amazon and their plans for the future.
This blog focuses on "Advertising products effectively to reach target customers on Amazon"
To be successful, Brands need to adopt the correct advertising strategy and have the performance marketing expertise to constantly analyse and optimise results to ensure you are getting the appropriate return for your marketing spend.
In our survey of eCommerce Business Decision Makers, which includes CMO's, Brand and Digital Transformation Managers, 46% said they see the competitive seller and category analysis and Amazon advertising as an opportunity to improve their eCommerce strategy. Almost three quarters expect their budget to increase for Amazon Advertising and Demand-side Platform (DSP), and for improving content and listings.
High-quality content may be a requirement of successful trading on Amazon, but the fast-growing quantity of optimised, competing listings means more brands are looking to advertise on Amazon's DSP to reinforce their brand presence and increase sales.
This type of programmatic advertising will grow in importance, as will video advertisements.
Amazon offers a range of on and off-site advertising options, including its DSP programme, which provides access to internet-wide display and video advertising on third party sites and channels, automatically matched' for synergy. There is also a comprehensive analytics suite, Amazon Attributes being introduced.
The increasing complexities of the platforms involved, and the expertise needed to optimise, test and analyse Amazon ad campaigns in real-time make outsourcing to specialists the most cost-effective solution for many, and the resulting intelligence gained on customer behaviour is increasingly the lifeblood of the eCommerce brand.
Your Amazon Advertising eGuide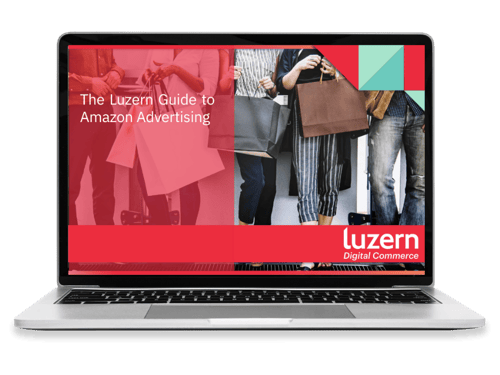 Our expert team put together this guide which outlines the advertising options Amazon makes available to Brands, with top tips on how to ensure your brand is performing at its optimum online to seize competitive advantage.
What We Cover:
How To Drive Sales With Sponsored Ads

Sponsored Brand Strategies

Sponsored Brand Video Strategies

Store Strategies

Store Sponsored Display Strategies

Drive Sales - DSP

Value Packages

Top Tips For Seasonal Campaigns