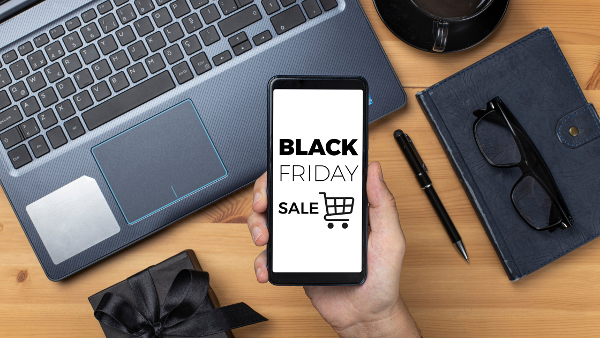 Black Friday & Cyber Monday – 4 Weeks To Go!
Proven Strategies for eCommerce Brands, without Squeezing Profit Margin
Black Friday and Cyber Monday (BF/CM) are two of the biggest shopping days for eCommerce Brands. With almost 15 years working with big Brands, Luzern shares its top tips and proven Black Friday marketing tactics that drive more online conversions during the busiest shopping season of the year.
The rise of BF/CM:
Black Friday, the day after the American holiday Thanksgiving, historically marked the start of the Christmas shopping season and the start of Retailers' Sales. In today's always-on digital world, more and more buyers now prefer online shopping, spurring Brands to come up with promotions to cut through the noise and entice buyers. What started as a one-day event is now a four-day shopping event ending on Cyber Monday. Cyber Monday, the Monday after Black Friday, is essentially the same type of event but was originally more targeted at online shoppers. What was mainly a US-centric idea has spread across the globe in recent years prompting Brands with online promos and offers.
Reward Your Loyal Customers & increase Customer Lifetime Value (CLV)
That lucrative sale is more likely to happen if you recognise and reward loyal customers. To ensure customers, regardless of where they are shopping from, will want to return to your online store to check out your seasonal deals, you need to deliver a personalised experience that goes beyond just design.
Timely and relevant communications
If a customer has made a recent purchase, your brand is still fresh in their mind. It's important to reach out to these recent buyers and offer them targeted and personalised offers.
Reactivate Previous Customers
Contact former customers with special offers such as a VIP discount code that offers them even more savings when they buy. Since they've already bought from you before they are more likely to check out your offer and buy again.
Use Digital Coupons
Shoppers typically feel better about entering a code, and are therefore more likely to take advantage of that code, rather than a blanket deal available to everyone. In today's digital Christmas season, shoppers are typically open to preloading coupons on their device and searching for deals at checkout. Reward your customers with unique or one-time-use codes that drive repeat business and support ongoing brand loyalty.
Focus on average order value
Having a high average order value can offset your advertising costs and create a larger profit margins, this is a good strategy and gives Brands an alternative to offering a blanket discounts.
Add New Product offerings and/or unique Bundles based on buyer behaviour:
It's important Brands understand who their customers are, and how they like to shop. You can use this shopper and customer behaviour data to understand their digital footprint and what that means for your Brand and selling strategy, especially around the holiday season. Based on these insights Brands can offer new products and unique bundles. Giving the customer what they want and an attractive price point will always pique their curiosity. You can add new exclusive Black Friday bundles to boost that day's sales. Advertising the fact that it's a "Black Friday Exclusive" always helps!
Be Smart with Your Ad Spend
On the run up to BF/CM the advertising spend by most Brands will jump. Many are happy to increase the spend as they see sufficient RoAS. If you increase budgets to drive traffic it makes sense to also be smart about bottom of the funnel tactics. For example, if your products are selling on Amazon, be sure to spend money carefully at the SKU level to drive conversions.
Sharpen your Cart Abandonment rate strategy:
Reduce lost sales with a proven approach to cart abandonment. Deliver friendly reminders, and time based prompts to ensure no sale is left behind.
Use that Email List to your (& the shoppers!) Advantage:
Speak directly to your customers with targeted emails with exclusive promotions. You can educate, up-sell and cross-sell with relevant and timely offers and promotions.
Extend Your Sale From Black Friday Until Cyber Monday & Beyond
Year on year we see the "Black Friday" theme, and timeline, growing! The explosive growth of eCommerce means that BF/CM sales can extend for days or even weeks. By extending your sale, you'll be able to draw in more customers and sales.
Happy Selling!
For more information about any of the strategies above please feel free to
---
About Luzern
Luzern is a leading eCommerce platform and related services provider. We are experts in delivering innovative strategies for Amazon Marketplaces and for Direct to Consumer webstores. Luzern is proven to dramatically grow online revenues for brands across the globe and is trusted by Philips, Fossil, JDE coffee, Petsafe, Gatorade and Nestle.
With the Luzern platform, brands receive real time alerts and triggers enabling them to actively manage and control sales margins, position against competitors, and drive conversions across multiple channels.