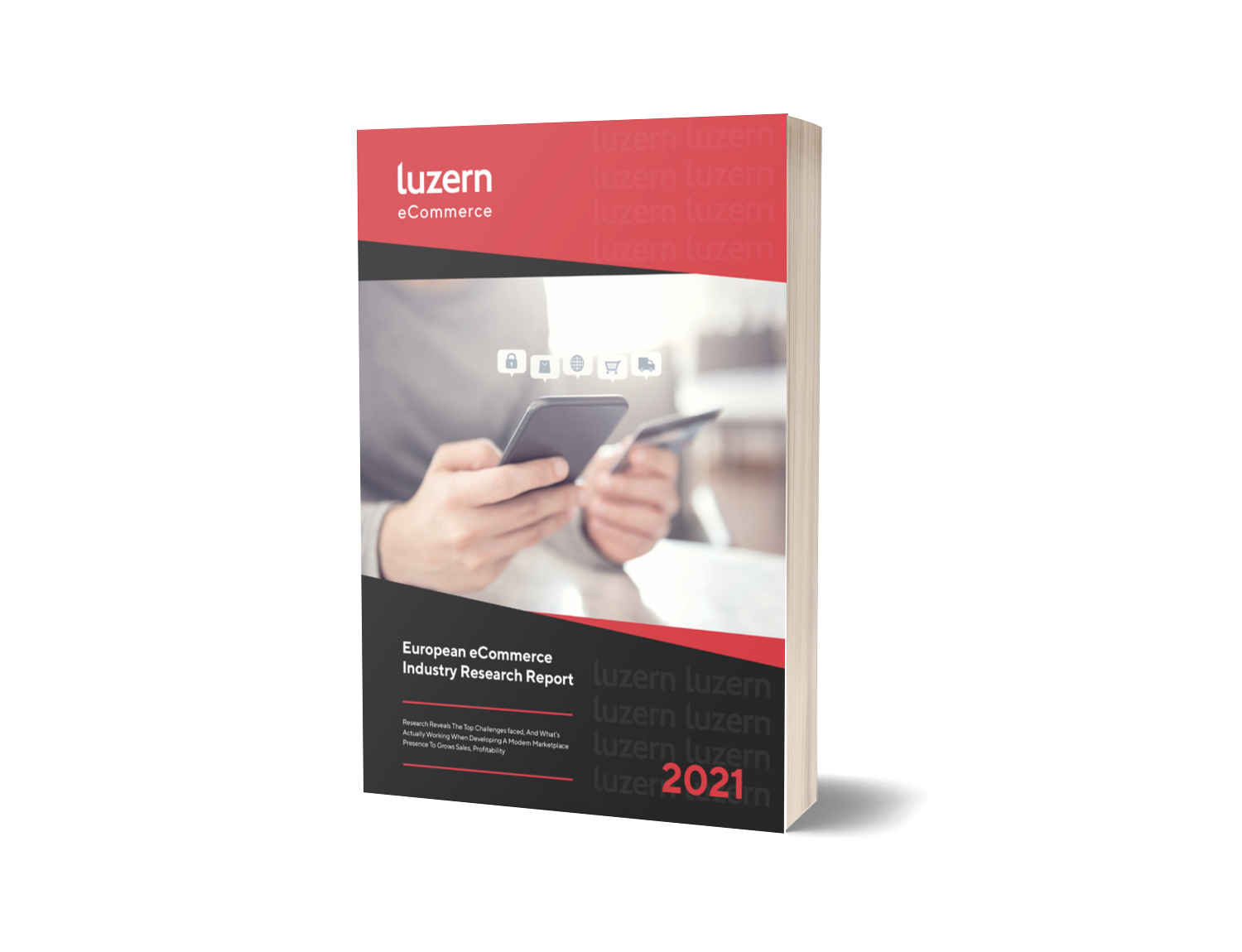 Catapulted by the Covid-19 pandemic, online shopping is booming. Although swapping brick and mortar stores or complementing them with ecommerce experiences can appear straightforward, this go-to-market strategy is riddled with complexities. To get to the bottom of the challenges, we partnered with Censuswide to conduct a survey of ecommerce decision makers across the UK, France, Spain, Italy, and Germany who have or had experience working with Amazon.
In the first of our four part blog series, we're going to explore the struggles brands are encountering when selling on Amazon. Known as the platform of choice, Amazon has the power and recognition to reach the target market of nearly all brands. In fact, our survey revealed that a whopping nine in ten surveyed decision makers believe that Amazon is crucial to their sales strategy to survive in 2021 and beyond. This statement lends itself to the question many are asking – If Amazon is critical to my survival, how can I overcome the inherent difficulties of selling on Amazon?
The Most Common Struggles of Selling on Amazon
With global sales rising by 27% year-on-year, Amazon is a sales powerhouse. However, all brands need to fully understand the roadblocks and pitfalls of selling on Amazon, as well as the countermeasures needed to overcome challenges and regain control.
To put you on the path to longevity and profitability, we've compiled the top three struggles that brands like yours are encountering when selling on Amazon and how you can mitigate risks.
Stay in control of your brand:

You worked hard to create your brand and while the recent pandemic may have been the catalyst for you to sell online, that doesn't mean you have to lose control of the brand you worked so hard to build. Nowhere is this more felt than in your pricing. Amazon sets prices for products supplied to them to retail themselves (from 1P sellers), while brands using the platform to self-retail (3P) face stiff competition on both price and reputation.

Avoid list suppression and stock outs:

When Amazon deems a product not profitable, they can (and do) de-list the item and cease re-orders. By the same token stock outs occur when Amazon simply doesn't order sufficient inventory, leaving the brand in danger of not being able to meet customer demand. Both of these situations results in the brand losing ranking, visibility, and of course profitability.

Set competitive pricing:

The best way to remain profitable is to have the ability to set competitive pricing. Selling on Amazon results in diminishing control of pricing, which negatively affects margins and profitability – sometimes to the point where the brand makes very little, and in some cases no profits on certain items.
While the challenges are real and may be a bit daunting, the majority (75%) of our surveyed respondents believe that ambitious brands must have a presence on Amazon in order to meet customers on their platform of choice. However, selling on Amazon is no longer enough. Instead, brands need the right Amazon strategy to remain profitable.
Regain Control When Selling On Amazon
Addressing the above issues takes a combined 1P and 3P strategy. This hybrid approach is enabling an increasing number of brands, like yours, build up listings and history, grow sales and margins via Amazon's 3P model, as well as protect their 1P relationship. This is where Luzern can help. We offer a 3P hybrid model that gives brands more price autonomy, facilitates price changes, and enables brands to regain control.
Download our white paper to learn more about the challenges of selling on Amazon and how you can overcome risks.