IDC Blog Series: 2. How brands can best manage presence on the Amazon marketplace while minimizing unwanted channel conflict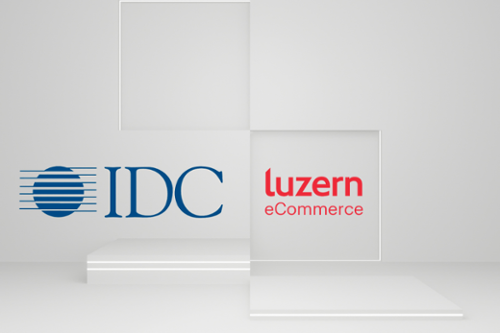 This Blog Series focuses on the key Takeaways from IDC Vendor Spotlight Whitepaper, commissioned by Luzern eCommerce
Welcome to the 2nd part of our 4 part blog series. In this blog we examine:
How brands can best manage a presence on the Amazon marketplace while minimizing unwanted channel conflict
According to IDC, the definition of a marketplace is an online platform that connects the buyers and sellers of goods or services with each other and provides the infrastructure (such as reviews, payments, or messaging) to facilitate transactions. The supply side provides the product or service; the demand side acquires the product or service. In a marketplace, this usually occurs via a financial exchange from demand to supply.
The Allure of the Amazon Marketplace for Consumers and Brands
From a customer perspective, there are many reasons to choose the Amazon marketplace as your primary online shopping channel. The most important reason is that the customer experience is exceptional. Despite initial resistance, nearly all the leading consumer brands, except Rolex, have now been won over to having a presence on the Amazon marketplace.
"Two-thirds of all consumer product searches start on amazon.com"
The Amazon marketplace provides exceptional customer experiences.
Both amazon.com's product search and the ecommerce experience are exceptional. A single click into the Buy Box activates the whole buying process and using stored customer shipping data and credit card details transactions complete in seconds. Fulfilment for Amazon Prime customers is free and often the products are delivered the next day. For the consumer, Amazon is simple, fast, convenient, efficient, and cost-effective (research reveals that Amazon mostly provides more competitive pricing than other website alternatives), and most consumers consider Amazon to be the preferred online buying source. Around two-thirds of all consumer product searches start on amazon.com, which is formidable.

For brands, Amazon represents the largest online global marketplace. Brands need to be visible where the customers are and where they want to shop, and many brands (such as Birkenstocks, Asics, and Barbour) have abandoned their original positions of not having a presence on amazon.com. Such is Amazon's marketplace power that brands cannot afford not to have representation on amazon.com. But this representation comes at a price.
Operating Considerations for the Amazon Marketplace
Amazon's goal is to offer the best product assortment and prices to customers while optimizing its own revenues — it does not necessarily seek to be a brand's friend unless there are profits to be made. The Amazon marketplace is now mature and hypercompetitive, which encourages a "race to the bottom (price)" that premium brands want to avoid, but which is encouraged by Amazon, so long as it maintains its own profit margins while encouraging increases in unit sales volume through highly competitive product pricing.
Amazon has introduced over 70 own brands and 12 million of its own low-cost Amazon-branded products to compete with its own suppliers, taking a leaf out of traditional store-based retailers' playbooks. These own-branded products are given priority premium website page positions and are heavily promoted by Amazon. This is still a relatively small portion of the 350 million products in total that Amazon stocks, but branded high-margin commodity products are increasingly at risk from Amazon's own-brand incursions as Amazon seeks to grow its own brands' market share.
Luzern's Channel Optimizer acceleration platform is designed specifically for the Amazon marketplace and combined with Luzern's specialist Amazon marketing services enables brands to increase profitability.
For more information contact us at hello@Luzern.co or Book a call with one of our Marketplace experts.
Download the IDC Vendor Spotlight: OPTIMIZING ECOMMERCE BRAND EXPERIENCES FOR AMAZON AND OTHER MARKETPLACES HERE.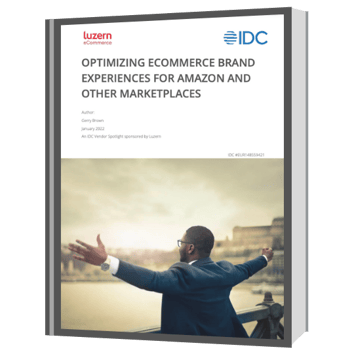 Be sure to check back as we post our 3rd blog soon which will focus on Practicalities of Managing a Blended Amazon 1P and 3P Model
About Luzern eCommerce
Luzern offers a managed eCommerce platform that optimizes sales, margins and inventory
across channels and geographies for leading brands across the globe. We have a proven track record of dramatically growing online revenues for brands and we are trusted by household names such as Philips, Fossil, JDE coffee, Panasonic, Petsafe, HTC and Nestle.
By using our deep expertise and technology, we extend your eCommerce capabilities to attract and convert buyers, boost margins and improve customers' experience of your brand. Our technology enables us to excel at the execution-end of eCommerce, bringing you speed and agility across channels (Amazon & other marketplaces, D2C) and geographies.