IDC Blog Series: 3. Practicalities of Managing a Blended Amazon 1P and 3P Model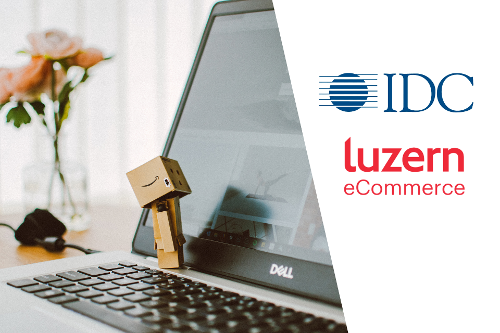 This Blog Series focuses on the key Takeaways from IDC Vendor Spotlight Whitepaper, commissioned by Luzern eCommerce
Welcome to the 3rd part of our 4 part blog series. In this blog we examine:
Practicalities of Managing a Blended Amazon 1P and 3P Model
Amazon's "1P" (first-party) outsourcing services, such as Fulfillment by Amazon (FBA), are high quality and highly prized by brands but can come at a cost of margin erosion, loss of brand control, and a loss of direct relationship with the customer. Many brands, therefore, want a third-party (3P) relationship with Amazon to augment their 1P relationship. This means Amazon marketplace representation without using Amazon's premium services such as FBA, advantageous web page positions, and "buy box" prioritization.
The fundamental difference between Amazon 1P and Amazon 3P is control and responsibility for marketing and fulfilment, especially in:
Page position and advertising

Pricing

Inventory management

Delivery (through Amazon Prime)

Taxes
Amazon 3P is particularly advantageous for new product launches. Amazon prefers to stock established brands that deliver guaranteed cash flow and is less enthusiastic to stock, especially in volume, new products that typically have an 80% chance of market failure. A 3P relationship means that brands can forecast and respond to market demand in a more flexible manner while controlling all the elements of the marketing mix.
An Amazon 3P relationship essentially means the brand extending its own direct-to-consumer (DTC) strategy using amazon.com as a conduit. An Amazon 3P relationship should be a complementary channel to other routes to market including Amazon 1P and the consumer brand's own DTC operations to create an optimized hybrid channel strategy. This means rather than using Amazon's other premium promotional services to gain advantageous web page positions and achieve "buy box" prioritization, the brand chooses to pay a lower cost to Amazon just to display its content, using its own wits and marketing techniques to succeed.
So, an Amazon 3P strategy needs to be handled with finesse and nuance, moving elegantly between the Amazon operating guidelines while complying with the rules, adjusting in real-time to new Amazon seller directives and price changes, and being a good Amazon citizen while optimizing brand ecommerce sales opportunities. This is no easy task and requires specialist expertise and resources. Brands need to research, navigate, and resource the complex Amazon operating environment themselves, or outsource this activity to third-party vendors such as Luzern eCommerce.
How to Successfully Execute a Blended Amazon 1P/3P Marketplace Strategy
The Amazon 3P marketplace strategy requires brands to demonstrate a mix of science and art to be successful. The "science" includes being hypersensitive to competitive product marketing moves and price changes, but also being hypersensitive to Amazon's ever-changing terms and conditions, pricing and FBA policies, algorithm changes, and preferred brands and products. This requires constant attention and statistical analysis to detect environmental changes to predict the next best moves from a product marketing perspective.
The "art" comes in the form of navigating the complex Amazon ecosystem. There are many rules and procedures that brands need to follow. There are many successful and unsuccessful brand marketing strategies and tactics for the 3P Amazon marketplace, and some more obvious than others. Successfully competing for your just position in the "buy box" is challenging enough, but the Amazon marketplace is hypercompetitive, and one slip can result in a brand sales disaster.
Be sure to check back soon as we post our 4th and final blog post which details "How Luzern Solves the Amazon Marketplace Challenge for Consumer Brands".
For more information contact us at hello@Luzern.co or Book a call with one of our Marketplace experts.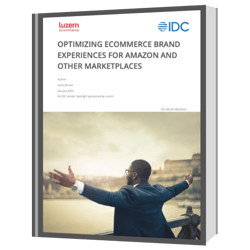 Download the IDC Vendor Spotlight:
OPTIMIZING ECOMMERCE BRAND EXPERIENCES FOR AMAZON AND OTHER MARKETPLACES
About Luzern eCommerce
Luzern offers a managed eCommerce platform that optimizes sales, margins and inventory across channels and geographies for leading brands across the globe. We have a proven track record of dramatically growing online revenues for brands and we are trusted by household names such as Philips, Fossil, JDE coffee, Panasonic, Petsafe, HTC and Nestle.
By using our deep expertise and technology, we extend your eCommerce capabilities to attract and convert buyers, boost margins and improve customers' experience of your brand. Our technology enables us to excel at the execution-end of eCommerce, bringing you speed and agility across channels (Amazon & other marketplaces, D2C) and geographies.